Internet Vendors
MoreLaw Performance Internet Marketing - Tulsa, OK
It has been said that calls are the King of legal services marketing.

If you want more calls from potential new clients for your services, MoreLaw is the answer.

MoreLaw is a legal services marketing and publishing company. MoreLaw collects and "publishes" civil and criminal litigation. Publication is free and access to all information is free.

MoreLaw also collects information about legal service providers, which it stores in free public access Internet directories. Basic listings are free and access to the information is free to the public.

MoreLaw also provides "performance Internet marketing" which is free until such time as it produces telephone calls to subscriber's offices via an "800" numbers that last more than 1 minute.

MoreLaw's Performance Internet Marketing Program is better than Google because it produces calls, not clicks.

Market your services in as many places across the state or country as you wish without limitation for free until it works. You only get billed after potential clients for your practice call you.

If you want more business for your practice, but don't want to risk your capital on marketing that does not work, call MoreLaw today at 918-582-6422


MoreLaw - Tulsa, OK
It has been said that calls are the kings of legal services marketing. If you are solo or small firm practice lawyer who represents people in criminal law, family law, personal injury, wills, estates, trusts, etc., and you are not getting calls from possible new clients every day, you are working yourself out of business.

MoreLaw provides free and value added marketing to legal professionals. If your name and contact information is already in MoreLaw's free public access lawyer, expert witness, court reporter or other directors, MoreLaw is already providing you with a level of free marketing.

If you are still not getting enough calls, MoreLaw can cause it to ring more. For $10 per month MoreLaw will enhance your presence on the Internet throughout your market area.

Call today for more information about how MoreLaw can help you get the business you need to make your practice more profitable.


Efootware - Prospect Park, PA

E FOOTWEAR IS A FAMILY-OWNED AND OPERATED BUSINESS WITH OVER 20 YEARS SALES EXPERIENCE IN THE ATHLETIC FOOTWEAR INDUSTRY. OUR RETAIL STORES AND INTERNET WAREHOUSE ARE LOCATED OUTSIDE PHILADELPHIA, PA. SALES ON-LINE STARTED IN 1997 AND HAVE GROWN STEADILY WITH SUPPORT FROM OUR LOYAL CUSTOMER FOLLOWING


Infinite Technology Solutions of Oklahoma - Tulsa, OK
Give your company the technical advantage. Infinite Technology Solutions of Oklahoma Microsoft NT/Exchange/Citrix,Software Management, International communication development, Sales-order processing, Disaster recovery planning, Supply chain process, Data warehousing, Buying/purchasing, Financial systems, Product management, Risk management, Project management, Voice over IP (VOIP), Web Hosting w/ Shopping Cart, Network Design, Desktop Management, Digital Video Security, Data/Internet security, Business Integration, Streaming Video/Audio, HTML, ASP ,PHP, Network system engineering, Casino Video Surveillance,Web development, EDI/SDI, Customer Service Soulutions, Wireless Networks, Casino Network Design, Asterisk PBX


AllZines.com - Seattle, WA


Best Sellers

AllZines.com is a leading magazine subscription agent, specializing in Internet commerce, new innovative technologies and unique payment options. We work closely with the leading publishers and magazine titles on your behalf to bring you the lowest pricing and latest promotions.


Steve Sleeper Group - Omaha, NE
Fresh Internet Marketing Ideas


Net Gurus - Everywhere, US


netGURUS™ offers the best of the best in Internet services and our product line is the most unique and includes everything from FREE web templates to affordable online marketing to scalable content management systems.


Packet8 - Santa Clara, CA


Packet8 VideoPhone for only $149.99 and monthly subscription of $19.99
Packet8 is an affordable and easy-to-use broadband telephone and videophone service. Designed with both residential and business customers in mind, Packet8 allows anyone with broadband (high-speed) Internet access to use their regular phone to make UNLIMITED calls to anywhere in the U.S. and Canada for as little as $19.95 per month. Packet8 subscribers with videophones can make video calls for as little as $19.95 per month.


A-1 Wireless - Long Island City, NY


Popular Cingular Phones

A1Wireless USA, Inc. is a National Internet Dealer offering wireless solutions to business and consumer clients across the United States through T-Mobile, AT&T Wireless, Nextel Communications, Cingular Wireless, SunCom, and ALLTEL. We are one of the largest eCom Dealers in the United States.


UnderSports d/b/a International Jock - Los Angeles, CA

International Jock offers a selection of jockstraps, athletic supporters, swimwear, briefs, hard and soft cups, compression shorts, sliding shorts and support underwear for mens and boys. Whether you need hockey goalie cups, a boxing protector, wrestling singlets or a suspensory, we have the biggest and best selection on the Internet.


MoreLaw - Tulsa, OK
Internet Legal Services Marketing Full and Part-Time Outside Sales Representatives Needed - Work from home on your own time and your own schedule and earn extra income by selling Value Added Internet Legal Services Marketing to lawyers, expert witnesses, court reporters and other legal service providers. Fifty percent commission on first year subscription receipts and 25% as long as the subscription remains active thereafter.

Internet access and a telephone is all that you need to make extra income from home. Call us today!


- Asansol, AL
Website design company offering custom web design, Professional Graphic design, Affordable SEO & Internet Marketing, Link Building, Cheap Software development, BPO India. Web design and development services specializes in professional website design, web development, multimedia production and other web application services, fixed price seo, low priced web services and Affordable search engine optimization, individual web design.We don't design website. We provide you a complete business Custom Web development Services Extremely Low Prices- Have a Look!


Lexbe Inc - ,
While many lawyers and paralegals are returning to work in the office, most firms are keeping a hybrid office and work-from-home policy. Lexbe's cloud-based eDiscovery platform fully supports remote connected legal teams regardless of their location. The Lexbe eDiscovery Platform is accessible from virtually any Internet connected device, including iPhones, Macs, PCs, Tablets, and more.


Historic Rt. 66 Sandwich Shop - Santa Fe, NM
Breakfast and Lunch - Choose "design your own" or "classic deli" sandwiches and taste the best. Free internet hookup. Seasonal Speciality: Best Grilled Reuben Sandwich ever! $6.95


BTC Broadband - Bixby, OK
BTC Broadband is a high tech, broadband communications company offering cutting-edge communication and entertainment products in Oklahoma. The company provides a variety of services to both residential and business customers including local telephone and long distance phone service, High Speed Internet and DIRECTV. In its continuing commitment to providing its customers with growing technology needs, BTC Broadband offers Fiber-To-The-Home (or Business) in order to provide high speed voice, data and video services. In our fiber areas, we can offer speeds of up to 300 Mb and the capacities are virtually unlimited!


Vault.com, Inc. - New York, NY
Job seekers and professionals have discovered that Vault is the Internet's ultimate destination for insider company information, advice, and career management services.


Design That Speaks - Tulsa, OK
Our core services are: Website design / development SEO & Internet Marketing Internet Consulting Just give me a call for details. Thanks! Arvell Craig


Type International - Palm Springs, CA
Home based Internet research Jobs We are now hiring home based workers to complete simple online research assignments. No selling – no recruiting – no adplacing. For details visit http://www.typeinternational.com/idevaffiliate/idevaffiliate.php?id=3023_33_3_69


Type International - Palm Springs, CA
Home based Internet research Jobs We are now hiring home based workers to complete simple online research assignments. No selling – no recruiting – no adplacing. For details visit http://www.typeinternational.com/idevaffiliate/idevaffiliate.php?id=3023_33_3_69


Atlas Computers, Inc. - Owasso, OK
Wireless Internet Access


Accu-Depo, L.L.C. Legal Video - New Orleans, LA
Services include Legal Video Deposition, CLVS, Certified Legal Video Specialist, Day-in-the-life Videos, Audio Restoration and enhancement, Video Format Conversion, Editing, Synchronizing Transcript to Video, Take part in deposition via the internet, Audio Cassette for Court Reporter, Service areas include Greater New Orleans, Baton Rouge, Hattiesburg, Houma, Jackson, Pensacola, Metairie and beyond


Federal Bureau of Investigation - IC3 - Washington, DC
The Internet Crime Complaint Center, or IC3, is the Nation's central hub for reporting cyber crime. It is run by the FBI, the lead federal agency for investigating cyber crime. Here on our website, you can take two vital steps to protecting cyberspace and your own online security. First, if you believe you have fallen victim to cyber crime, file a complaint or report. Your information is invaluable to helping the FBI and its partners bring cybercriminals to justice. Second, get educated about the latest and most harmful cyber threats and scams. By doing so, you will be better able to protect yourself, your family, and your place of work. Anyone can become a victim of internet crime. Take action for yourself and others by reporting it. Reporting internet crimes can help bring criminals to justice and make the internet a safer place for us all.


kspaz Radio (kspaz Productions) - Escondido, CA
I would love to play your music or comedy acts on our live internet radio station Can you send us your cd Kspaz Radio consist of both; Music and comedy skits I want to combine good music with good comedy I want to bring forth a fun atmosphere With a positive light for our audience All types of music and comedy, Short and inspiring stories, Short interviews with celebrities, We want to Produce Material which will make people feel good That's the idea behind the programming of this radio station


Xspedious Communications - Tulsa, OK
Service providers in today's highly competitive telecommunications market are always striving to differentiate their products. Unfortunately, their efforts create a confounding maze of plans, packages and bundles that often do not benefit the business owner or perform as intended. Xspedius Communications stands out because we offer simple, flexible and cost-effective solutions. Our T-1 based products are competitively priced on a per-channel basis for any combination of voice, data and Internet services. For more information on product availability in specific markets, please contact your local field sales office or email us.


Plaza Hotel Las Vegas - Las Vegas, NM
Family Rooms, Breakfast, Internet Access, Wedding Packages, Conventions,


Global-Web-Hosting - N/A, DC
Global-Web-Hosting offers you the placement of your website on the Internet, using the most advanced technology. Powerful servers connected to a state of the art network of more than 5 digital lines in a datacenter that is monitored 24 hours a day,7 days a week Please visit:www.gwhpk.com/km1178g


AZ Access Internet - Flagstaff, AZ
Internet Service Providers, Internet Access


Integrated Technology Solutions - Tulsa, OK
Integrating your Business with Today's Technologies In today's fast-paced business environment, it is more important than ever to effectively utilize available technology to drive your business goals. By working with you to evaluate and implement the most effective technology solutions for your business, Integrated Technology Solutions helps you realize the maximum return on your technology investments. Virtual Access to Critical Business Information The common goal for all of our technology practices is a concept we refer to as Virtual Access. Virtual Access enables customers, employees and business partners to securely work together through a common web-enabled system using standard Internet browsers, regardless of location or device.


Northshore Process Service - New York, NY
An Internet Based Inter-Jurisdictional Process Serving Company Tired of not knowing who is serving your legal process? Let us take the worry away! We are a company large enough to handle your needs, yet offer that small company personal care and attention. Professional, Reliable, and Always on time! Our staff of professional process expeditors can be reached by telephone, 7 days per week, 24 hours a day. Up-To-Date Status Real-Time Up-To-Date Status is available 24 hours a day, 7 days per week through our website. You can monitor the status of your assigned jobs to us every step of the way in real time via the internet, from the time you place your order with us until the time service is completed. We will set up your law firm with a Client User name and password that will allow you to check the status of your documents on our website while in the field being served. Your firm will also receive automatic emails advising you of any status changes while out in the field with our servers.
Our Staff Our staff is comprised of professional process servers with an average of 15 years of experience in the field and our expeditors and office staff are experienced and knowledgeable in all phases of managing your cases from start to finish and insuring proper service of your legal documents.
Call 24/7 at 847.373.8972 or email us at nps@lawyer.com for a free consultation. We look forward to assisting you with any of your problems. Discounts are available for large volumes and bulk work.








TulsaConnect - Tulsa, OK
Oldest and most dependable Internet service provider in Tulsa.


Fairmont Productions - Los Angeles, CA
Jeremy is a graduate of Pepperdine University. He is an actor and a film producer and videographer. Among other things, he produces video commercial for lawyers and others who wish to market their services on the Internet.
On_Line Media, Inc. - Tulsa, OK
Advertising Agency - Strategic Media Planning for Radio, TV, Cable, Internet, Newspaper and Billboard Advertising and Marketing. Targeted media buys that achieve maximum impact at minimum cost. Negotiated on-air promotions, produced at no charge, with production oversight provided by On-Line Media. Daily monitoring of Radio/TV spot rotation, to ensure that ads run as planned, delivering optimum results.


Logix - Tulsa, OK
Smart Buildings, Cloud Services, Internet Broadband, Data Networks, Voice Services in Texas and Oklahoma


Executive Network Technologies Inc - Oklahoma City, OK
Computer Networks and Internet Access


Center for Democracy and Technology - Washington, DC
At the Center for Democracy & Technology (CDT), we believe in the power of the Internet. Whether it's facilitating entrepreneurial endeavors, providing access to new markets and opportunities, or creating a platform for free speech, the Internet empowers, emboldens and equalizes people around the world. As a 501(c)(3) nonprofit organization, we work to preserve the user-controlled nature of the Internet and champion freedom of expression. We support laws, corporate policies, and technology tools that protect the privacy of Internet users, and advocate for stronger legal controls on government surveillance. With offices in Washington, DC and San Francisco, and an international presence in London and Brussels, CDT works inclusively across sectors and the political spectrum to find tangible solutions to today's most pressing Internet policy challenges.


Link 2 Communications - Akron, OH
# Internet Web Site Design Internet Services; Information Retrieval Services; Advertising-Agencies & Counselors; Direct Mail Advertising Services; Graphic Designers; Website Designers Commercial Art & Graphic Design


Small Business Computing Services, LLC - Tulsa, OK
At Small Business Computing Services, we realize that small businesses can benefit from today's computer technology. We also realize that many small businesses don't have the necessary expertise to take full advantage of this technology.

That is where we come in.

If you don't use computers in your business, we can show you how:

* You can increase the productivity of your staff.

* You can increase the effectiveness of communication with your customers.

* You can use the Internet to enhance your current marketing.

* You can help make your company more competitive.

If you currently use computers in your business, we can help you to:

* Use your computers more effectively.

* Increase your system uptime, and decrease unplanned outages.

* Use the Internet to communicate with customers and prospects.

We are located in Tulsa, Oklahoma and serve the NE Oklahoma area.


TurnHere - Tulsa, OK
TurnHere is a leading Internet video production and advertising company for businesses around the world. Utilizing our global network of professional filmmakers, a proprietary video production platform and our authentic storytelling-style filmmaking, TurnHere produces thousands of videos a month for large consumer brands and online business directories.


Abacus Information Technologies - Oklahoma City, OK
AIT is an Oklahoma based computer consulting firm and Internet Service Provider (ISP). Established in 1994, AIT has grown from a simple software development shop to a total solution provider in all areas of computer technology.


Tallini Bail Bonds; Maricopa County - Phoenix, AZ


Tallini Bail Bonds; Maricopa County

(928) 779-0357

 

What We Do: 

We cater to inmates of Maricopa County jails with Court-ordered bail bonds greater than $50,000.  If you have a friend or loved one who is incarcerated in a Maricopa County jail, or in one of the many city jails and their bond has been set at $50,000 or more, call us for a free consultation.  We will discuss your requirements, analyze your resources and come up with a series of viable alternatives to expedite their release.

 

No Bond is Too Large

We have put together some of the largest bonds in the state.  Large bonds, $50,000 and greater, frequently require coordinating the resources of more than one party. Client emotions are commonly strained and only bail agents who have the skills of diplomacy and are capable of smoothing a building crisis can keep these deals together.  Knowledge of real estate and collateral are paramount in closing transactions quickly.  We will exceed your expectations and meet whatever challenges your bond may bring.

 

Maricopa County Service Area 

We provide bail bond service to all of the Maricopa County jails.  This includes: 4th Avenue Jail, Durango Jail, Estrella Jail, First Avenue Jail, Lower Buckeye Jail, Tent City, and Towers Jail.  Additionally, service is provided to Municipal jails located throughout Maricopa County communities:

Apache Junction, Avondale, Buckeye, Carefree, Cave Creek, Chandler, El Mirage, Fountain Hills, Gila Bend, Gilbert, Glendale, Goodyear, Guadalupe, Komatke, Litchfield, Mesa, New River, Paradise Valley, Peoria, Phoenix, Queen Creek, Rio Verde, Scottsdale, Sun City, Sun City West, Sun lakes, Surprise, Tempe, Tolleson, Tonopah, Wickenburg, Youngtown 

 

Visit our WebPages




Lawyer Marketing Services, Ltd. - Tulsa, OK
Full Service Marketing Firm - Marketing Your Firm With Excellence - Internet legal services marketing.


MoreLaw Suites - Tulsa, OK
MoreLaw Legal Suites and Virtual Offices provides real and virtual offices and state-of-the-art support services for lawyers and other legal service providers at two locations in Downtown Tulsa.

Reduce your overhead without sacrificing appearance, comfort and convenience at MoreLaw Suites.

Technology has changed the practice of law for solo and small firm practice lawyers. There was a time when an attorney had to have a physical office, a secretary, a law library, a copy machine, a fax machine and a phone system with multiple analog phone lines from AT&T attached to it. A MoreLaw Suites you do not need a copy machine, a fax machine, a phone system or multiple AT&T lines, a dedicated broadband Internet circuit or other expensive office equipment. You also do not need a receptionist or a legal secretary because MoreLaw Suites can provide all of the above at a fraction of what they would cost in a standalone office.

If you wish to do do, you can office out of your home and no one will ever know. MoreLaw Suites provides virtual office resources that provide an upscale place for your to meet with your clients and to get your mail. Reduce your office overhead costs and have a more attractive office in which to practice. Our receptionist will great your clients and have them have a seat in our tastefully decorated reception areas. Meet with your clients in attractive spacious conference rooms.

Lawyers, court reporters, process servers, expert witnesses and other legal service providers can keep their overhead costs low and still have professional fronts on their legal service businesses.

Appear to have an office in a law office or other professional location in your community and enjoy the economies of scale that are enjoyed by larger legal service provider organizations. Internet marketing, e-mail, voice communications, fax services, virtual legal secretarial services, etc.

Whatever you need to maximize your income while minimizing your costs.

Physical offices starting at $300 a month. Virtual offices starting at $175.00 a month.

MoreLaw also provides professional answering services using VOIP technology that makes state-of-the-art telephony available to solo and small practice lawyers at a very affordable price.

All services provided by MoreLaw Suites is month to month and there is not deposit or setup fees.


Cure Solutions, Inc. - Burlington, IA
Cure Solutions has been in business for almost a decade in Southeast Iowa, serving both residential and business clients. Cure Solutions take pride in providing dedicated, detailed, and focused service, ensuring that clients experience only the most reliable and enjoyable use of their computers, network systems, and Internet connections. Cure Solutions provides a wide range of services, from assistance with the purchase of a first computer, to the adding of a laptop system (to enable mobile usage), to the troubleshooting of medium to large-sized networks. Keywords: Website Design


- Surabaya, JP
Home based Internet research Jobs We are now hiring home based workers to complete simple online research assignments. No selling–no recruiting–no adplacing For details visit http://www.typeinternational.com/idevaffiliate/idevaffiliate.php?id=3898_33_3_69


Holliday Inn Express - Jefferson City - Jefferson City, MO
The Holliday Inn Express in Jefferson City is located just minutes from downtown Jefferson City. It provides high-speed broadband Internet access and other amenities that make it and ideal place for attorneys visiting Jefferson City to take depositions, conduct arbitrations or otherwise represent their clients in Missouri's capital city.

Keywords: Hotels and Motels


Debt Relief A La Carte, Inc. - Tulsa, OK
I'm a former debt collection expert. I help people settle ALL of their delinquent debts at the same time. I charge 10-15% of what I save you with no upfront fees.

Since 2002, I've been fighting hard for consumers by educating them about the dangers of long-term debt settlement programs. And I've been helping them by figuring out ways to settle their debts right away instead.

I've dedicated my website to helping people gain a true understanding of how debt settlement really works and to dispelling the myths revolving around credit and debt on the Internet.


PC & Network Services - Houston, TX
Computer IT Services Microsoft & Novell Networks - Network Troubleshooting - Network Consulting & Design - Network Management - Network Security - Network Recovery - Network Hardware & Software - Data Recovery - Remote Access Solutions - IT Outsourcing - E-mail Solutions - Firewall Solutions - Backup Solutions - Wireless Networking - Cisco Wireless Networking - PC Repair - PC Upgrades - Software Upgrades - Hardware Upgrades - Technical Support - Virus Protection - Anti-Spam Solutions - Product Testing & Repair - Site Relocation - Product Procurement - Internet Security - System Crashes - Medical EMR Implementations - Oil & Gas Hardware & Software Support - Art Management Software Support - Accounting Software


MoreLaw Suites - South Denver - Tulsa, OK
Legal Suites and Virtual Offices in the best location in Tulsa County. MoreLaw Suites - South Denver is located just one block south of the Tulsa County Courthouse at 624 South Denver. It is not possible to have an office closer to the south door of the Tulsa County Courthouse than MoreLaw Suites - South Denver.

MoreLaw Suites - South Denver provides state of the art month-to-month legal executive suites offices and virtual offices to the solo and small firm practice lawyer.

Everything you need to practice law in Tulsa county on one highly affordable bill.

High speed Internet access from your desk for less than you can get it from any other Tulsa ISP provider. State-of-the-art voice over Internet potocol private branch exchange professional answering service. Unified voice messaging service send you a copy of your voice mail via e-mail attachment. Listen to your voice mail messages any where in the world without having to call in for your messages. Follow me service can be programed to call your cell phone, if you are out of the office, if you want to get your calls on the run.


Noggin Space Imaginations - Tulsa, OK

Creative Imaginative Writing / Producing - Radio, Television, Film, Internet, Commercials, Corporates, Documentaries, Feature Fils, Industrials, Website Videos and Interviews


Silvey Estate Sales - Tulsa, OK
Silvey Estate Sales is your reliable source for both personal property liquidation and appraisals in the Tulsa region. LIQUIDATION: If you are 1) handling the liquidation of an estate. 2) making a move that requires major liquidation of personal property, 3) or looking forward to retirement downsizing, let us create this important transition smoothly, professionally, worry free, and efficiently. Silvey Estate Sales is comprised of an experienced, professional team that includes long time estate liquidation veterans. Our core values are integrity, research, and results. Internet sales of selected items. APPRAISALS: Silvey Estate Sales provides professional, fully documented appraisals of personal property. Principal Appraiser Glenda Silvey is an Associate Member of the International Society of Appraisers. We offer free consultation and references. Glenda Silvey Associate Member: International Society of Appraisers Larry Silvey Managing Partners, Silvey Estate Sales, LLC Call us at 918/749-0938 or (cell) 918/640-7763.


Foster Web Marketing - Fairfax, VA
Tom Foster founded Foster Web Marketing with one specific goal in mind: he wanted to make marketing easier for attorneys, doctors, and business owners by building trust and giving them the tools they need to market themselves effectively.

We realize how difficult it can be to run a business. You've got people to manage, clients to think about, and an area of expertise to practice. Marketing is not easy and the Internet is always changing, so it can be incredibly challenging to stay on top of the best practices and implement them effectively. To make matters worse, there are countless "snake oil" marketers who will take advantage of anyone who doesn't know better (and unless you are a full-time marketer, it's hard to know better).

Through our articles, blog posts, FAQs, videos, books, and our live monthly webinars, we educate lawyers, doctors, and small business owners on the most current, effective marketing practices. We give you all of the tools to do it yourself, and you can see firsthand through our software's analytics integration that we deliver honest and effective solutions.

You and your marketing team can use this information to create a sustainable and powerful marketing strategy, or you may realize that you want us to handle it all for you. No matter which path you choose for your business, you can be confident that Foster Web Marketing will provide you with an ethical, honest, and powerful marketing plan.


Del Ray Business Suites - Tulsa, OK
Business Suites and Virtual Offices - Located in the Del Ray Building one block south and west of the Tulsa County Courthouse, two blocks south of the Federal Court House and two blocks east of the State Office Building at 7th and Houston, the Del Ray Business Building and Del Ray Business Suites Executive Suites on the first floor of the building is the ideal location for your small business operation.

Rather office out of your home but not have someplace other than a coffee shop to meet your client's? The Del Ray provides virtual front office services including professional answering and receptionist service, marketing services and other small business support services for your company. Why hire someone full time to answer your phone when we can do it for you and a fraction of the cost.

Located in the southwest corner of Downtown Tulsa near the Double Tree Hotel and Tulsa Regional Hospital, the Del Ray is easy for you and your clients to get to off of the Broken Arrow Expressway via the Denver or Houston Exists and off of the I-244 or Highway 75 via the 7th Street exists. The Del Ray is connected to the Internet via a broadband circuit and the Del Ray Suites provides free wi-fi for your convenience.


Paralegal Services Fresno - Fresno, CA
877-889-3038 Call, fax or voice mail Plsfresno,only one number to call,now toll free! *Contract paralegal support services to legal industry *Contract legal research for consumers *Low cost legal form production for consumers *Experienced,diligent,efficient,ethical, fair and friendly...In biz 1992! *Strong research skills,excellent communication skills and fully integrated internet search skills. *Excellent writing skills. Let me put the polish on that next important letter! *Access to the best legal research databases on web. Let's win that case! *Serving the legal industry and you, since 1992.....Refer a friend!


Farpointer Technologies - Tulsa, OK
Internet Business Services


Logicom - Prescott, AZ
Computer Set-Ups, Internet Set-Ups, Personalized, Affordable In-Home Service


Spotlight Branding - NCV, 28


Put Your Law Firm in the Spotlight Web design, social media marketing, video marketing and more. We create the internet foundation that allows your law firm to grow rapidly.
Commspeed Internet Service - Prescott Valley, AZ
Internet Service Providers, Computer Networks


Advanced Computerized Concepts - Casa Grande, AZ
(Wireless, Highspeed, Out of City Limits), Internet Access, Integration


M. R. TECHNOLOGY, INC. - SAN JUAN, PR
COMPUTER PROBLEMS? PC Repairs, sales, Upgrades, maintenance any Problem. Internet Service. CALL NOW. !!CHEAPEST RATES IN TOWN !!


Case Breakers, Inc. - Coral Springs, FL
Case Breakers, provides access to public records, that allows you to perform detailed background checks for business or personal use. With the ease of the internet you are just minutes away from conducting research from your desktop!


Murcom - Tulsa, OK
Hi Performance Internet Data Center Colocation Services


Mediamatters for America - Washington, DC
Media Matters for America is a Web-based, not-for-profit, 501(c)(3) progressive research and information center dedicated to comprehensively monitoring, analyzing, and correcting conservative misinformation in the U.S. media. Launched in May 2004, Media Matters for America put in place, for the first time, the means to systematically monitor a cross section of print, broadcast, cable, radio, and Internet media outlets for conservative misinformation — news or commentary that is not accurate, reliable, or credible and that forwards the conservative agenda — every day, in real time. Using the website mediamatters.org as the principal vehicle for disseminating research and information, Media Matters posts rapid-response items as well as longer research and analytic reports documenting conservative misinformation throughout the media. Additionally, Media Matters works daily to notify activists, journalists, pundits, and the general public about instances of misinformation, providing them with the resources to rebut false claims and to take direct action against offending media institutions.


Milford Office Suites, LLC - Milford, CT
Private and virtual office space located next to Milford Superior Court, Post Office, Metro North Railroad, City of Milford Municipal offices, and more. Short and long term leases. Hourly use of conference room. Wireless internet access.


River Internet Access CO - Tucson, AZ
Web Sites, Internet Service Providers


LawScribe, Inc. - Glendale, CA
Legal transcription, Deposition Summaries, Internet Law Clerk, Data Entry, Accounting/Billing.


tn - , US
zeezag offers cheap and quality web hosting, domain names and free web site services. Our affordable hosting makes us the best place to host your small business website or personal web site. We are your web host for everything from internet marketing tools, domain names, email addresses and powerful web hosting services.


Time Warner Telecom - Tulsa, OK
Customized Integrated and Stand-Alone Communications Solutions For Business. MPLS IPVPN, Local and Long Distance Phone Service, Dedicated Internet Access, Private Line Transport


Big Red Technical Solutions, Inc. - Raleigh, US
Providing consulting services for phones, internet, networking, voice and data wiring needs in North Carolina


Workshare - San Francisco, CA
Inside-out security breachs cost companies $3 million per incident. And thanks to e-mail and the Internet, every employee can leak confidential information that could expose you to lawsuits, regulatory penalities and intellectual property losses.


Phoenix Computer Specialists - Phoenix, AZ
Computers & Equipment Repair & Maintenance, Internet Service Providers


MoreLaw.com - Tulsa, OK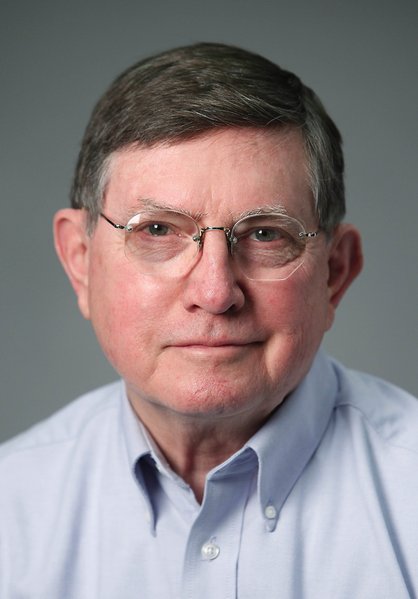 Kent Morlan
Editor & Publisher
Counselor:
MoreLaw collects and publishes civil and criminal litigation information from the state and federal courts. Morelaw also collects information about trial lawyers like you.
MoreLaw's reports and the information that MoreLaw has stored in its free public access Internet Lawyer Directory market you and your practice to the public free of charge.
MoreLaw has the ability to make the information that it has collected about you and your practice and reports that it has published and can publish in the future much more effective.
For as little $10 a month, MoreLaw will publish information about you and your practice in up to 10 cities (counties) in your market area.
MoreLaw will also publish reports about your litigation successes and link your name in the reports to your website or to information about you and your practice stored in MoreLaw Lawyer Directory.
To make advantage of great Internet marketing opportunity, go to Recent Listings and look yourself up and click "Click Here To Enhance Your Profile in the Directory" and fill out the forms. Simple.
MoreLaw can produce new clients for your practice.
Kent Morlan The Blind Squirrel Theory of the Internet


CSC Corporate Domains, Inc. - New York, NY
CSC Corporate Domains is a leading authority for online brand protection and domain name management. Our team of experts are dedicated to registering, managing and monitoring domain names and intellectual property globally on the Internet. By providing assistance with strategic requirements and top-level client service, you can remain in constant control of your online identity and brands. Our proactive approach has resulted in many of the world's leading brand owners choosing CSC Corporate Domains to manage their brands online. Leading companies, brand managers, IP lawyers, IT and e-commerce professionals


Aero Networks, LLC - Sunapee, NH
Aero Networks brings reliable, business grade satellite broadband to all types of organizations, including rural and under-served locations. Our broadband over satellite service is ready and able to be deployed to your U.S. or international site. We can supply equipment that enables state of the art communication to begin immediately. If your needs require you to take your broadband with you, we offer mobile solutions. And no matter where you are, our satellite Internet system is the most comprehensive backup solution for business continuity. Our Teleport and NOC use multiple diverse antenna facilities, redundant routers and power supplies, and are connected directly into multiple Tier I Internet backbone providers via diverse physical paths. Aero Networks offers secure and reliable high bandwidth solutions for one user, an office, a campus or an entire city. If you need more than terrestrial landlines, Aero Networks offers turnkey solutions ranging from design through installation of satellite based solutions.


MoreLaw.com - Tulsa, OK
Internet Searches


Remote Backup Solutions of Oklahoma - Sapulpa, OK
Remote Backup Solutions of Oklahoma Pays For Itself
All files are protected by state-of-the art encryption. Only you can retrieve your files!
Completely automated off-site protection!
Fast online recovery of any version of any protected file!
Easy installation and setup!
Only an internet connection is required, eliminating the need for expensive equipment and media!
The backup server is monitored by highly skilled technicians whose only job is to make sure the backups are performed properly!


TeleComp Holdings, Inc. - Rogers, AR
Business Phone Systems, Unified Communications, Internet and Wan Services, Metworking & Wifi Solutions, Video Conterencing

Since 2003, TeleComp has been a full service technology company offering sales, service and implementation of Unified Communications, nationwide Carrier Products, Networking & WiFi Infrastructure, Managed IT Services and Visual Interaction Solutions. We are a privately held company with happy customers all over the nation.


MoreLaw.com, Inc. - Albuquerque, NM
Internet marketing for the legal services community. MoreLaw specializes in performance based marketing that costs nothing if it does not produce the intended result. If you need high visibility Internet marketing, MoreLaw is the answer.


MoreLaw.com, Inc. - Santa Fe, NM
Internet marketing for the legal services community. MoreLaw specializes in performance based marketing that costs nothing if it does not produce the intended result. If you need high visibility Internet marketing, MoreLaw is the answer.


MoreLaw.com, Inc. - Amarillo, TX
Internet marketing for the legal services community. MoreLaw specializes in performance based marketing that costs nothing if it does not produce the intended result. If you need high visibility Internet marketing, MoreLaw is the answer.


MoreLaw.com, Inc. - Tulsa, OK


MoreLaw.com is an approved representative of TelxP and its Total Mobility VOIP Phone Service. For only $100 a month Telex P will provide your firm with four VOIP phones for your office and unlimited inbound and outbound voice phone service via your primary phone number, fax to e-mail service, Go To Meeting and cloud storage.

How Does It Work
Complex Made Simple
Like a symphony led by a conductor, Valnet Total Mobility conducts your personal orchestra of service instruments selected by you. You get unprecedented flexibility to manage your business and get the most from proven technologies. You can add instruments to your orchestra at any time and we manage it all for you so your IT staff can address more important issues.
Our solutions are tailored to precisely fit your needs. Unlike other providers, you select the services required to address your specific needs. You create your own suite of services. As a customer-centric company, providing what customers need is what makes us successful.
A single-vendor solution gives you convenience and a one-call solution, whether it�s a service you need or a problem to solve. Valnet Total Mobility offers you a custom, tailored solution so you always get only what you need, including the cost-saving advantage of bundled services, but you get to pick every service. We provide you an analysis of the potential cost savings in advance to aid in your decision-making. Let Valnet Total Mobility save you 30-50% on your telecommunication costs. reviews pic
Good local, hometown internet and friendly customer support and good prices.
- Adam Walker
I have had nothing but excellent service with Valnet, only a very rare outage in my long history with them. Tech support is awesome, especially Rodney!
- Connie Beste
Great Customer Service. I love that they value customer satisfaction.
-Pamela Sisco