Financial Vendors
Infinite Technology Solutions of Oklahoma - Tulsa, OK
Give your company the technical advantage. Infinite Technology Solutions of Oklahoma Microsoft NT/Exchange/Citrix,Software Management, International communication development, Sales-order processing, Disaster recovery planning, Supply chain process, Data warehousing, Buying/purchasing, Financial systems, Product management, Risk management, Project management, Voice over IP (VOIP), Web Hosting w/ Shopping Cart, Network Design, Desktop Management, Digital Video Security, Data/Internet security, Business Integration, Streaming Video/Audio, HTML, ASP ,PHP, Network system engineering, Casino Video Surveillance,Web development, EDI/SDI, Customer Service Soulutions, Wireless Networks, Casino Network Design, Asterisk PBX


Identity Guard - Chantilly, VA

Experts agree that monitoring your credit files at all three credit bureaus is the best defense against identity theft.

According to the FTC, approximately 10 million Americans were victims of identity theft in the past year alone. Over five million Americans – or more than half of all identity theft victims – discovered they were victims by monitoring their accounts.

This means that more likely than not, it is up to you to find out if you are a victim of identity theft.

CreditProtectX3SM is the most comprehensive identity theft protection service today.

• 3-in-1 Credit Report with profiles and scores from Equifax, Experian and TransUnion so you can check your report for inaccurate information.

• 3-Bureau Monitoring every business day with Notify Express. A fraud detection system that checks your credit files every business day and alerts you when it suspects possible fraud activity.

• Toll-free access to our Fraud Resource Center to provide help if you suspect fraud.

• $20,000 Identity Theft Insurance coverage to help you offset the cost of re-establishing your identity and reputation.

• Quarterly Credit Updates and updated credit scores to help keep you financially fit and secure.

Your credit. Your identity. They are yours for life.

Order now for our special introductory rate of just $25.95 for the first three months of service, then continue to receive CreditProtectX3 for only $12.99 per month.
Butterworth Financial Advisory, LLC - Tulsa, OK
Financial Planner


Woodrum Tate & Assocates, PLLC - Tulsa, OK
We believe in the value of relationships. We view every client relationship like a partnership, and truly believe that our success is a result of your success.

We are committed to providing close, personal attention to our clients. We take pride in giving you the assurance that the personal assistance you receive comes from years of advanced training, technical experience and financial acumen. Our continual investment of time and resources in professional continuing education, state-of-the-art computer technology and extensive business relationships is indicative of our commitment to excellence. We are committed to providing close, personal attention to our clients. We take pride in giving you the assurance that the personal assistance you receive comes from years of advanced training, technical experience and financial acumen. Our continual investment of time and resources in professional continuing education, state-of-the-art computer technology and extensive business relationships is indicative of our commitment to excellence.


Farmers Insurance Group - Tulsa, OK
Insurance and Financial Services Agent


LOAN OFFER HERE,APPLY NOW - 10006, UK
Loan Offer Here.apply now OBTAIN YOUR LOAN/FINANCIAL HELP NOW AT BROCLAIN COMPANY.IF YOU ARE INTERESTED IN THE LOAN,CONTACT MY COMPANY THROUGH THIS EMAIL ADDRESS FOR YOUR LOAN REQUEST. broclain4all@yahoo.com


Edward Jones - Tulsa, OK
Serving Individual Investor Financial Services Needs Since 1871


JMW Settlements - Tulsa, OK
Structured Settlements for those who have suffered a personal injury.

JMW Settlements is a national settlement planning firm committed to crafting durable financial settlements for personal injury claims and litigation.

Whether retained by plaintiff, defense, or fiduciary, our mission remains unchanged: maximize available value at settlement to help foster full and final resolution of the claim.

This has been our guiding principal for over three decades and its effectiveness continues to serve and satisfy our clients today.


AcctKnowledge - Tulsa, OK
Financial Staffing Employment Agency


Premier Advisors Group - Tulsa, OK
A Diversified Financial Services Organization and Insurance and Investments


Morse & Co. - Tulsa, OK
Bookkeeping and Accounting Support, Quickbooks® Support, Financial Statements, Tax Preparation and Planning, Business Start-Up, Business Consulting, Financial Planning


Morgan Stanley - Miami, FL
Providing simple financial solutions or the most sophisticated kinds of investments, empower youself with the finest resources. Yes, we're a big company. But we continue to do business the only way we know how. One Client at a time.


Connally & Associates, P.C. - Tulsa, OK
Equitable distribution in divorce causes the need for emplhasis to be placed upon the economic aspects of marriage. This includes the valuation and division of marital property, as well as any resulting tax consequences. This economic analysis in divorce proceedings has create a very important relationship between the matrimonial attorneys and financial experts such as CPA*s and business valuators. The attorney and the financial expert each have important and complex tasks to perform. Accordingly, it is extremely important for the two to coordinate their efforts to best serve the clients. All Certified Valuation Analysts (CVA*s) must first be Certified Public Accountants in order to proceed through the rigorous valuation training and certification process. When you need expertly prepared business valuations and valuation advice, call a CVA.


Conklin, Gilpin & Associates, P.C. - Tulsa, OK
Certified Public Accountant - Oklahoma License Member, American Institute of Certified Public Accountants Member, Oklahoma Society of Certified Public Accountants Member, Financial Planning Association Registered Investment Advisor with the Oklahoma Department of Securities


Lamb Pension & Retirement Solutions, PLLC - Tulsa, OK
Pension and Retirement Solutions, Financial Counselors


Glen Eagles Financial Services - Edmond, OK
Financial Counselor


Client Profiles - Atlanta, GA
Client Profiles provides legal specific, case and financial management software applications for solo to large multi-practice firms. In addition, Client Profiles Professional Services offers a wide variety of technical and network services to the legal community.


Asset Planning Solutions - Oklahoma City, OK
Financial Planner


DiCampli & Associates, P.C. - Houston, TX
Full service certified public accounting and consulting firm. Reviewed and compiled financial statements, Bookkeeping, payroll(full service clients only), practice management, business valuations and expert witness. Specializing in the legal practices.


Anspire Staffing - Tulsa, OK
Anspire is a locally owned, full-service staffing company that identifies, locates, evaluates, and places the area's most qualified financial and information technology professionals. With decades of collective experience and strategic associations with Tulsa's finest corporations and small businesses, Anspire is able to provide the highest level of service to employers and applicants. Our staffing managers are highly qualified to screen, interview, and match candidates with client needs. Anspire offers direct-hire, contract-to-hire, and contract placement. We pride ourselves on our networks and long-term relationships with clients and job applicants—relationships built on honesty and mutual respect.


Tyco Fire & Security - Tulsa, OK
Security Systems - Home Video Surveillance - Home Health Systems - Intrusion Detection Systems - Video Surveillance - View all Products & Services - General Business - Banking & Financial - Commercial and Industrial - Education - Federal Government - Healthcare - National Accounts - Retail / Retail Supply Chain - Small Business - Transportation


Metro Legal Search, Inc. - New York, NY
Since 1984, METRO Legal Search has been discreetly and professionally placing attorneys at all levels, from staff attorneys and General Counsel at corporations and financial instututions to associates and partners at major firms, branch offices and boutiques.


Smythe Masterson & Judd - New York, NY
Founded in 1980, Smythe Masterson & Judd has placed attorneys in-house at all levels, including general counsel in the following industries: investment and commercial banks, financial services, consumer products, pharmaceutical, media, entertainment, and communications.


Charas Consulting - New York, NY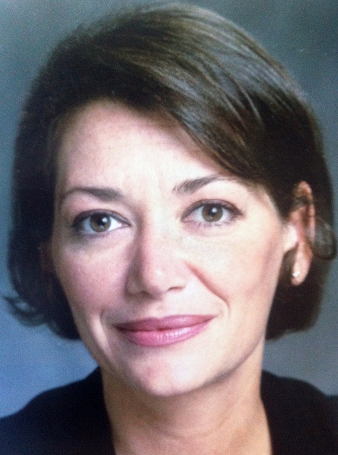 Solange Charas is a board director, senior-level HR executive and adjunct professor. Her advisory work focuses on assisting organizations optimize their investments in HR programs. She has deep experience in all areas of HR, consulting to both management and boards on appropriate strategies utilizing innovative approaches. She specializes in human capital metrics, using an analytical approach to understand the return on human capital investment and the effectively deploy human capital in the organization.
Dr. Charas' PhD research focused on new approaches to select, develop and manage passionate high-performing interdisciplinary teams, and their impact on corporate financial performance. Her research on board teams has been published in academic and practitioner journals including International Journal of Disclosure and Governance, HBR and The Corporate Board. Her current research is on the impact of C-Suite "team quality" on corporate financial performance.
Dr. Charas has served as both a C-suite executive and senior level consultant. From 1999 to 2007, she held the top HR position at Praetorian Financial Services Group, now part of QBE, Benfield, now part of Aon, and EuroRSCG. As a consultant, she worked for firms as Hay Group where she was a Senior Consultant, Ernst & Young as a Senior Manager, and Arthur Andersen as a National Director. She is currently the President of Charas Consulting, Inc., which she formed in 2000.
Since 2011, Dr. Charas has served as an Adjunct Professor at Touro's Lander College for Women, teaching Industrial Psychology and Team Dynamics. Since 2007, she has served as a Director to Able Energy on the Audit Committee and as the Chair of the Remuneration Committee.
She is a frequent speaker on Management topics, and has been published in various professional and academic venues including Harvard Business Review, The Conference Board's Director Notes, The Corporate Board Magazine and the International Journal of Disclosure and Governance. She has appeared on Bloomberg for Small Business.
Dr. Charas has a BA from UC Berkeley, an MBA from Cornell University and a Certificate of Negotiations from Harvard University. She received her Ph.D. in Management from Case Western Reserve University; her dissertation focused on developing the TQ™ methodology to quantify and predict the impact of Board and Top Management teams on corporate financial performance.
Teachs at NYU in their Masters of Human Resources and Development program, teaching Quantitative Methods for Decision Makers.


- Tulsa, OK
Financial Planning


On-Site E-Discovery - Alexandria, VA
On-Site Sourcing, Inc. provides digital imaging, electronic file processing, coding, litigation copying, digital and offset printing services to law firms, corporations, non-profit organizations, accounting firms, financial institutions, governmental agencies and other organizations throughout the United States. In order to meet the highly specialized requirements of each client, the Company offers a variety of customized services. The Company is divided into three business units that offer different products and services; Litigation Copying, Imaging, and Digital Printing services. Litigation Copying services include copying, binding, labeling, collating and indexing materials. Imaging services include scanning, electronic file processing, coding, data repository, and on-site scanning. Digital printing includes printing of catalogs, brochures, postcards, and pocket folders, graphic design, direct digital output and full color printing. During FY 2000, the Company, as a result of two strategic acquisitions, began providing commercial printing services utilizing digital direct-to-plate printing technology.


Securian Advisors MidAmerica, Inc. - Tulsa, OK
At Securian Advisors MidAmerica we provide objective customized solutions to assist individuals, professional and business owners in reaching their financial goals. We offer a comprehensive line of products and services, as well as diverse financial expertise and responsive service. From insurance needs to college funding, retirement or estate planning, we're committed to helping you accomplish your long-term financial objectives.


FTI - New York, NY
The glue that holds our organization together is the quality of our people. We work in ardent pursuit of the best possible outcome on each of our client's behalf. Our advisors have the dedication, insight and intelligence to deliver remarkable results - over and over again. FTI advisors come from all facets of the public and private sector. They are credentialed authorities, government agents, and former chief executives and general counsels - people who understand our clients' concerns in a way that only those who have been on the same side of the desk possibly can. Our roster includes banking and securities industry professionals, Certified Public Accountants, Chartered Financial Analysts, Certified Insolvency and Reorganization Advisors, Certified Fraud Examiners, Accredited Senior Appraisers, fore


Turnaround Professionals - Tulsa, OK
Turnaround Professionals is a select team of highly skilled, motivated and experienced executives focused upon providing dynamic management enhancement and recovery services to mid-market corporations in need of analytical skills, situational expertise and sound judgment.

Some of the services we provide are court-appointed oversight (trustee or receiver); assisting in interim and crisis management; corporate governance and general management consulting. We specialize in accounting examinations, investigation and general forensics; quantification and analysis of data; negotiation, collection and resolution of bankruptcy and receiver claims.

Turnaround Professionals assists in developing and implementing case administrative procedures, which include preparing monthly operating reports and counseling regarding the proper utilization of cash post-petition.

We strive to help people select the best operational and financial alternatives, even when a client's internal disorder and confusion threaten security. Regardless of your stake in an underperforming enterprise's future, Turnaround Professionals can untangle the threads of uncertainty, while giving you the ability to manage complex and difficult business situations.


Plaintiff Support Services, Inc. - Getzville, NY
If you are representing a client with a serious personal injury claim, you know it can sometimes take years to resolve the litigation. During this time your clients may be left without the resources to pay their bills and meet their other financial obligations. If you have clients in this unfortunate situation, PSS can help. Simply have your client call us directly or call us on their behalf.


The Vagabond Wordsmith - Warrensburg, MO
Ben and the RBPierce creative team deliver high quality communication products for mid- to large-size businesses. Ben is a member of Professional Writer's Alliance (PWA) as well as holding the Chartered Financial Analyst (CFA) designation.

When you work with us, you get:

A professional product delivered on time with no surprises except delight.

A dedicated copywriter having access to a team equipped with complementary professional skills

Guidance and advice on leveraging your spend to increase ROI

Accurate and fair pricing and billing

White label services that carry your branding

Security for your personal and corporate information

Copywriting and Analytical Competencies

Ben Pierce and his team create content that engages prospect interest, generates leads, converts prospects to customers, and grows customer loyalty.

Your US-based team of professionals is headquartered in Warrensburg, Missouri. But don't let the location fool you. We've provided communication solutions for companies all over the country and throughout the world.

Our on-staff copywriters are experts in ethics, accounting, statistical analysis, financial analysis, all aspects of nursing education, and specialties in labor and delivery nursing. But we partner with many other professionals whose particular skills might benefit your firm. Our writing experience extends across many fields and is subject to thorough review at each step of the production process.


Societe' Prive' d'Investissement Internationale - New York, NY
Societe' Prive' d'Investissement Internationale has the ability and expertise to organize and facilitate the professional and sophisticated structuring for various International financial placements, with creative direction for financial counseling and advisory services such as:
Private placement
Public offerings
Mergers and acquisitions
Partnerships
Equity investments
Venture Capital




InGensis, Inc. - San Antonio, TX

InGenesis recruits licensed and experienced legal professionals, paralegals and legal support staff for law firms, corporate placements, trials and government positions. We thoroughly screen each candidate to ensure a long-term successful fit with each client's unique corporate culture and personality. Our industry experienced legal recruiting team is guided by licensed attorneys who understand the industry. We staff full-time, short-term, temporary and long-term project-based positions. Whatever your specific requirements, InGenesis quickly and efficiently finds a solution that fits your unique needs.
Attorneys - We successfully recruit for a wide range of specialty practice areas, including in-house Corporate Counsel and in-demand legal specialties such as Intellectual Property, Financial Regulatory, Healthcare, Oil and Gas, Labor and Employment, Immigration, Government Affairs, Alternate Dispute Resolution, Taxation, Wills/Estates/Trusts and Bankruptcy. We also source attorneys who do not fit into the standard litigation or corporate counsel categories, including Contract Administrators, Lease Administrators and Trust Officers.
Paralegals - An experienced paralegal is a key member of any law firm or corporate legal team. As part of our hiring process, InGenesis performs a thorough screening process on all paralegal candidates. Our recruiters source individuals who have the credentials necessary to provide high-quality paralegal services.
Legal support professionals - Practice managers, legal secretaries, and law librarians play vital roles in ensuring that law firms and corporate legal departments are organized and run efficiently. We staff skillful clerical support staff and clerks that are the backbone of any successful legal entity.


Legalbeagle - , OR
Arbitration, legal information advisor and case manager, financial venture capital consulting provided byyear32 experienced senior retired lawyer/CEO of multinational.Free consultation.


Snelling Investigation & Information Services - Portland, OR
Result-oriented private investigator headquartered in Portland, Oregon, licensed expertise since 1977, male and female investigators, Background Checks, Business Intelligence, Difficult Process Service, Difficult-To-Find Information, Discrimination and Sexual Harrassment, Financial and Asset Search, Fraud and Theft Investigation, Witness Location and Missing Persons, Divorce and Child Custody Investigation, Medical Investigation, Personal Injury Investigation, Photography and Videography, Pre-Trial Support, Surveillance and Undercover, Workers' Compensation, FELA, FECA


J.G. Wentworth Advanced Funding - Bryn Mawr, PA
J.G. Wentworth is the largest finance company in the nation specializing in turning future payments from structured settlements, annuities, real estate notes and other assets into Cash Now!

Human beings dream. It's hard-wired into the system. At J.G. Wentworth, we know something about dreams too.

Some dreams are possible with nothing but sweat, talent and hard work. Those are good dreams. But dreams often require money. And very often the traditional sources of capital available to ordinary dreamers are limited.

That's why there's Advanced Funding. The fact is, people who have certain financial assets are often forced to wait to receive the full value.

The asset may be a structured settlement or a private mortgage note or even an inheritance stuck in probate. Now there's a way to take that guaranteed future asset and turn it into a guaranteed present asset - cash.

We call it Advanced Funding. And that's why more than 25,000 individuals have come to J.G. Wentworth to finance their dreams. So dream on - dreaming is good.

To find out more about J. G. Wentworth's or our products, please contact us at 866-FUND 102 (866-386-3102).


NERA Economic Consulting - New York, NY
NERA Economic Consulting is an international firm of economists who understand how markets work. Our more than 45 years of practical experience creating strategies, studies, reports, expert testimony, and policy recommendations reflects our specialization in industrial and financial economics.


Cellar Dweller - Tulsa, OK
We are located at 417 west 7th street in beautiful downtown Tulsa! The building says 'first class financial" on the top and our door is underneath the maroon awning. We're in the basement!


Michael J. Abbott & Associates, LLC - Jefferson City, MO
Passionate Professionalism From Those Who Care From Those You Can Trust - Accounting Services For Businesses of All Sizes, Payroll Preparation & Reporting Services, Business & Individual Income Tax Services, Retirement, Estate and Financial Planning


University of Tulsa Law School - Tulsa, OK
The University of Tulsa is a wonderful place to study law - and your initial contact with the College of Law will probably be the Admissions and Financial Aid Staff. The Admissions and Financial Aid Department oversees the selection of a diverse student body, and the disbursement of financial aid to both students in need and to students with extraordinary application for admission credentials.


Bullseye Database Marketing - Tulsa, OK
Bullseye Database Marketing was established in December of 1988 and is a premier implementer of database and direct marketing services. The Company applies its strategy and technology to the information contained in customer databases in order to develop and implement direct marketing programs for its clients. Recently, Bullseye launched new permission e-mail marketing services. Bullseye provides products and services that are in great demand, but are not easily duplicated. Bullseye's uniqueness lies in its proven total marketing solution approach. It analyzes customer data, develops marketing strategy, creates and implements measurably successful programs and evaluates customer response. The Company has developed highly effective analytical tools and marketing programs, especially for the financial services industry. By using Bullseye's services, the firm's clients find they can strengthen customer relationships, enhance retention and increase market share.


Warburton Capital Management - Tulsa, OK
Investment and Financial Management and Consulting


Hide and Seek USA Corp. - Tulsa, OK

Hide and Seek USA, Corp.
SINCE 1976 - LOCAL AND NATIONWIDE INVESTIGATIONS FOR THE LEGAL PROFESSION - IN ALL LITIGATION & LOSS RECOVERY MATTERS
FINANCIAL INVESTIGATION - SUBROGATION - ASSETS - DIVORCE GARNISHMENT/JUDGMENT
MISSING PERSONS LOCATED - DEFENDANT - WITNESS - CLIENT FAMILY/HEIR
INTENSE BACKGROUND INVESTIGATION - FOR BUSINESS & PERSONAL
CALL TO DISCUSS YOUR SITUATION OR FAX/EMAIL YOUR REQUEST


Bridge Funds Limited - Minnetonka, MN
BridgeFunds helps your client cover living expenses so you have more time to negotiate the best possible settlement.

We provide interim funds for clients involved in civil litigation disputes. The funds can be used to cover credit card debt, medical bills and other living expenses. By helping your client through a difficult period, we also give you the extra time to negotiate a larger settlement.

BridgeFunds' pre-settlement funding services relieve the pressure on clients to settle lawsuits early and help reduce the anxiety and financial strain that comes from lost or reduced wages or tapping into cash reserves.

And because the funds are non-recourse and repayment is secured through the settlement, an advance from BridgeFunds does not affect your client's credit history.


Leimberg and LeClair, Inc. - Havertown, PA
Helping Professionals Help Others! with NumberCruncher, the leading estate and financial planning software.


Oklahoma Policy Institute - Tulsa, OK
Launched in early 2008, Oklahoma Policy Institute (OK Policy) provides timely and credible information, analysis and ideas on policy issues affecting Oklahoma. Our core commitments are to the adequate, fair and fiscally responsible funding of public services, and to an economy that provides shared prosperity through increased economic opportunity and financial security for all.


ADVOCACY ASSOCIATION GROUP® - Baltimore , MD
Representing consumers in Maryland at Unemployment Hearings Social Security Administration Hearings We Cannot Provide You With Legal Advice. All cases are handled without the assistance of an attorney Also- Mortgage Loans through Priority Financial Services are available to all potential consumers.


DiscoverReady - Charlotte, NC
• Proprietary software that prevents PII from being turned over in production • Top notch information security that has passed the most rigorous audits from the biggest financial institutions • Orange-level Best in Service status from Relativity three years running • Ability to index and ingest 20,000+ GB of data per week • Complete transparency into the progress of any project through the client portal • Project managers with a legal or technical background and an average of 5 years' experience


Navigant Consulting - Phoenix, AZ
Navigant Consulting, Inc. (NYSE: NCI) is a specialized independent consulting firm providing litigation, financial, healthcare, energy and operational consulting services to government agencies, legal counsel and large companies facing the challenges of uncertainty, risk, distress and significant change. The Company focuses on industries undergoing substantial regulatory or structural change and on the issues driving these transformations.


Aderant - Atlanta, GA
Optimizing people, performance, and profits for professional services firms New challenges such as increased competition, more demanding clients, mergers and acquisitions, globalization, outsourcing, and talent acquisition and retention are forcing professional services firms to adapt and change. They must become agile businesses that can meet these market demands while maintaining or growing their profits. The most successful law, accounting, consulting, and other services firms understand that comprehensive, flexible financial and business management solutions, such as those from ADERANT, can streamline their operations, improve decision making, optimize their resources, and drive revenue and profitability.


BDO Seidman, LLP - New York, NY
BDO Seidman, LLP is a national professional services firm providing assurance, tax, financial advisory and consulting services to a wide range of publicly traded and privately held companies. Guided by core values of integrity, trust, professionalism, independence and service for almost 100 years, we have provided quality service and leadership through the active involvement of our most experienced and committed professionals. BDO Seidman serves clients through 34 offices and more than 300 independent alliance firm locations nationwide. As a Member Firm of BDO International, BDO Seidman, LLP serves multi-national clients by leveraging a global network of resources comprised of 601 Member Firm offices in 105 countries. BDO International is a worldwide network of public accounting firms, called BDO Member Firms, serving international clients. Each BDO Member Firm is an independent legal entity in its own country.


Sartain, Fischbein & Co. - Tulsa, OK
Accounting and Payroll Services, Audits, Reviews and Compilations, Auto Dealership Services, Business Valuations, Cash Flow & Budgeting Analysis, Employee Benefits and Retirement Planning, Estate Planning, Financial Institution Division, Investment Advisory Services, Litigation Support, Management Advisory Services, Manufacturing and Wholesale, Division, Non-Profit Organizations, Tax and Related Services, Telecommunications Division


Analysis Group - Boston, MA
Analysis Group, Inc. provides economic, financial, and business strategy consulting to law firms, corporations, and government agencies. Through our work in thousands of cases across multiple industries, we have built a reputation for excellence by providing fact-based, thoughtful interpretation of complex legal and business issues.


Protective Stance - Jenks, OK
Specialized Security and Consulting- Financial Institutions - Service of Process


Onmark Business Resources, LLC - Tulsa, OK
OnMark Business Resources specializes in providing billing and bookkeeping services to small businesses and self-employed professionals.

We believe that strong, sound financial management is the foundation of any successful company. Using OnMark's affordable services allows you to have more productive and profitable use of your time to focus on building your business and client relationships.

Our goal is to Maximize Your Cash Flow and Improve Your Financial Outlook by:

Implementing an efficient process for Timely and Accurate Billing and Collections.

Establishing a Well-Organized Accounting System to record expenditures and incomes, and track profits and losses.


eKnowledge Consulting - Tulsa, OK
eKnowledge Consulting believes that there are no simple solutions to complex problems and that with every solution there is a reaction. We acknowledge that each of our clients is unique with specific needs that must be taken into consideration. With that being said, we are not a "fill in the blank" consulting company. Our philosophy and operational techniques are designed to identify the specific solutions that work within the particular culture of an organization: The owners philosophy and management style, the geographic location, the type of market and products the company produces, the financial health of the company, the age of the companies equipment, the technology of the company and the market conditions for the organizations products.


PRINCIPAL FINANCIAL GROUP - TULSA, OK
FINANCIAL COUNSELLING FOR PERSONS DIVORCING, PERSONS RECEIVING SETTLEMENTS OF ANY NATURE


Peak Uptime - Tulsa, OK
In 1983 Peak UpTime ("Peak") acquired the Apple franchise stores in the State of Oklahoma with a vision for serving customers with IT solutions. Celebrating our 30th anniversary in business in 2013, Peak has experienced growth and change in IT technology, but never wavered in its passion for serving our clients. Our history of serving clients and their corresponding reference, our strong financial position and capable, skilled team make Peak your natural choice to support your IT infrastructure. Peak, in conjunction with industry leading technology partners, works with clients to assess, design, implement and manage IT solutions with our primary geography in the Southwest (Oklahoma, Texas, New Mexico, Colorado, Kansas, Missouri, Arkansas). From small to large projects, Peak delivers results for you in a world dependent on data center cloud and mobility solutions operating at "Peak" performance, and 100% "UpTime". Please search our Practice Areas to find critical technology capabilities Peak delivers today.


Long Bow Asset Management - Tulsa, OK
Longbow Asset Management Company is a registered investment advisory firm based in Tulsa, Oklahoma. Our firm provides intelligent investment solutions specifically designed to achieve our clients' definitive goal: long term wealth accumulation. Our investment professionals always strive to match their high technical competence with an equally high level of personal service. We believe that just as investment decisions should not be made in isolation, a client's investment strategy cannot be effective unless it is wholly aligned and in total agreement with their overall financial situation. We work closely with our clients to insure their financial goals are both appropriate and once determined, fully realized. Each client has unique needs. We provide unique solutions.


Merrill Lynch Pierce Kenner - Tulsa, OK
Advice and Planning, ATM Machines, Credit and Lending, Direct Deposit, Education Savings Plans, Estate Planning Services, Financial Services, Investment Services, Online Bill Payment, Retirement Services, Tracking Progress, Wealth Management, 401(K) Plans, 403(B) Plans, Adjustable Rates, Annuities, Certificates of Deposit, Checking Accounts, Education, Fixed Rate Loans, Home Equity Loans, Individual Retirement Accounts, Multiple Mortgages, Mutual Funds, Pre-Approval, Savings Accounts


The Petersan Group, Inc. - New York, NY
Founded in 1994, we specialize in placing attorneys at all levels and in all areas of expertise with financial institutions, consumer product, pharmaceuticla, healthcare, entertainment and other Fortune 500 compaines.


Elements Hostel - , IL
Elements Hostel is the most luxurious, affordable, safe and comfortable place to stay in Chennai for Backpackers and any other kind of travelers. The hostel is located in the tourist, commercial and financial area better known as "Nungambakkam", one of the most dynamic and exciting areas in the city, with a remarkable cosmopolitan atmosphere. Elements Hostel is your ideal replacement for an expensive hotel.