Marketing Vendors
MoreLaw - Tulsa, OK
Legal Services Marketing for lawyers, court reporters, expert witnesses and other legal service providers.


MoreLaw Performance Internet Marketing - Tulsa, OK
It has been said that calls are the King of legal services marketing.

If you want more calls from potential new clients for your services, MoreLaw is the answer.

MoreLaw is a legal services marketing and publishing company. MoreLaw collects and "publishes" civil and criminal litigation. Publication is free and access to all information is free.

MoreLaw also collects information about legal service providers, which it stores in free public access Internet directories. Basic listings are free and access to the information is free to the public.

MoreLaw also provides "performance Internet marketing" which is free until such time as it produces telephone calls to subscriber's offices via an "800" numbers that last more than 1 minute.

MoreLaw's Performance Internet Marketing Program is better than Google because it produces calls, not clicks.

Market your services in as many places across the state or country as you wish without limitation for free until it works. You only get billed after potential clients for your practice call you.

If you want more business for your practice, but don't want to risk your capital on marketing that does not work, call MoreLaw today at 918-582-6422


MoreLaw - Tulsa, OK
It has been said that calls are the kings of legal services marketing. If you are solo or small firm practice lawyer who represents people in criminal law, family law, personal injury, wills, estates, trusts, etc., and you are not getting calls from possible new clients every day, you are working yourself out of business.

MoreLaw provides free and value added marketing to legal professionals. If your name and contact information is already in MoreLaw's free public access lawyer, expert witness, court reporter or other directors, MoreLaw is already providing you with a level of free marketing.

If you are still not getting enough calls, MoreLaw can cause it to ring more. For $10 per month MoreLaw will enhance your presence on the Internet throughout your market area.

Call today for more information about how MoreLaw can help you get the business you need to make your practice more profitable.


Net Gurus - Everywhere, US


netGURUS™ offers the best of the best in Internet services and our product line is the most unique and includes everything from FREE web templates to affordable online marketing to scalable content management systems.


Constant Contact - Everywhere, US


Constant Contact®: the leader in permission-based email marketing for small business!


Letter 10 Productions - Owasso, OK
Letter 10 Productions is the answer to affordable graphic design, marketing and websites in the Tulsa, Oklahoma area and nationwide. Get professional designs for less!


MoreLaw - Tulsa, OK
Internet Legal Services Marketing Full and Part-Time Outside Sales Representatives Needed - Work from home on your own time and your own schedule and earn extra income by selling Value Added Internet Legal Services Marketing to lawyers, expert witnesses, court reporters and other legal service providers. Fifty percent commission on first year subscription receipts and 25% as long as the subscription remains active thereafter.

Internet access and a telephone is all that you need to make extra income from home. Call us today!


- Asansol, AL
Website design company offering custom web design, Professional Graphic design, Affordable SEO & Internet Marketing, Link Building, Cheap Software development, BPO India. Web design and development services specializes in professional website design, web development, multimedia production and other web application services, fixed price seo, low priced web services and Affordable search engine optimization, individual web design.We don't design website. We provide you a complete business Custom Web development Services Extremely Low Prices- Have a Look!


Advertising Anything - Tulsa, OK
Advertising Anything, Inc. your one stop marketing and promotion center. With our full time staff of artists, marketing experts, and client support staff we can satisfy a wide variety of Marketing needs. We bring decades of combined knowledge of the industry. Combined with cutting edge technology, and a vibrant fresh young staff in order to bring you, the valued customer a unique balance of services that sets us part from other firms in the industry. The depth of our organization and the team members allows us to enhance your own creative team. We value our relationships with our clients. We view ourselves as an extension of your own firm. We feel this philosophy provides you the client with the highest in quality product and services we provide.


Showcase Properties, Inc. - Tulsa, OK
SHOWCASE.com is the search engine for business professionals and investors looking for their next commercial property to lease or buy. Search from over one million properties across all asset classes, including: office space for lease, office space for sale, industrial property for lease, warehouses for sale, retail properties for lease, retail property for sale, multifamily apartments and land investments. Just a few clicks is all it takes to get the most complete data on each property, including: property information, space-level detail, photo galleries, bird's eye views and broker contact details. And because SHOWCASE.com is powered by CoStar Group — the #1 provider of information, marketing and analytic services to the commercial real estate industry — all property data is verified for accuracy by the industry's largest group of market research professionals. If you're a commercial real estate professional with property listings, get them in front of one of the Web's largest audiences of tenants and investors. Brokers, visit www.showcase.com/ECommerce/Public/Login.aspx to learn how SHOWCASE can take your listings to the next level.


On The Map Marketing - Miami, FL
Legal Services Marketing and Referral


T.Moss, Inc. - Tulsa, OK
T.MOSS specializes in creative solutions to your sales and marketing communications problems. We help businesses identify marketing and sales problems, then assist in developing strategies to resolve them. We work with you to find cost-effective marketing


Design That Speaks - Tulsa, OK
Our core services are: Website design / development SEO & Internet Marketing Internet Consulting Just give me a call for details. Thanks! Arvell Craig


OklaMedia, LLC - Tulsa, OK
Legal Services Marketing


Onyx Creative Group, Inc. - Tallahassee, FL
Sleek in design and operation, the Onyx Group is a full-service marketing communications agency. We've emerged to provide our clients with smart research and powerful ideas that we translate into design, media, and branding solutions. With our talent-base and experience in utilizing the full array of marketing techniques, we can help you build and retain your customer base and raise awareness of your organization in the markets that matter to you, generating maximum buzz at minimum cost.


Business Partner - Tulsa, OK
Your local Business Partner is a team of experienced marketing professionals with expertise in all areas of marketing communications. Business Partner is here to simplify your life and save you time and money by providing a single source alternative never offered before in this market. You're going to be astonished and relieved how professionally we can deliver the ideas, the resources, and the execution - on time and on budget - to meet your marketing needs. For busy business people like you, there's no longer the need to waste time seeing multiple vendors. Just visit Business Partner. You no longer need to pay many times over for the same marketing services. With Business Partner there's no more vendor run-around, no more brochures and presentation materials that embarass you. Business Partner is geared to your needs. No job is too big or too small.


America On Hold - Tulsa / Broken Arrow, OK
Answering Service - Companies large and small across America are realizing the power America On Hold has on their businesses. Whether their goal is to drive sales, enhance their corporate image, or just inform and educate callers, our clients will all agree they needed to use the very best on hold marketing firm in the country, America On Hold!


On_Line Media, Inc. - Tulsa, OK
Advertising Agency - Strategic Media Planning for Radio, TV, Cable, Internet, Newspaper and Billboard Advertising and Marketing. Targeted media buys that achieve maximum impact at minimum cost. Negotiated on-air promotions, produced at no charge, with production oversight provided by On-Line Media. Daily monitoring of Radio/TV spot rotation, to ensure that ads run as planned, delivering optimum results.


Couse Marketing - Tulsa, OK
Performance Internet Marketing for Legal Professionals


Downtown Coordinating Council - Tulsa, OK
Marketing and Public Relations


McBee, Inc. - Flagstaff, AZ
Checks & Banking Supplies, Compliance Products, Envelopes, Business Forms - Computer, Business Forms - Manual, Office Furniture, Office Supplies & Equipment, Safety & Marking Supplies, Software, Stamps, Tax Forms, Business Cards, Company Colors Apparel, Full Color Promotional Printing, Greeting Cards & Postcards, Holiday Greeting Cards & Calendars, Labels & Tags, Marketing Products, Promotional Products/Giveaways, Retail Products, and Stationery


Postali, L.L.C. - Columbus, OH
A Marketing Agency for Attorneys - The Postali Process begins from scratch. Whether it's a new website, direct mail campaign or custom photography project, our team works with you from concept to launch and beyond. We become your strategic marketing team.


Briggs Prepaid Legal Inc. - New Orleans , LA
Marketing Prepaid Leagal Services as a member of prepaid legal you pay a monthly payment of 16.00 a month towards a prepaid legal plan. You will received a membership card that will allow legal access to an attorney 24/7. a legal plan that allows you to received 25% discount off of legal fees. For an additional 1.00 you may add a legal shield to your plan. This cover any stops that you may encounter with law enforeman. As well you will have an on call lawyer 24/7.


Small Business Computing Services, LLC - Tulsa, OK
At Small Business Computing Services, we realize that small businesses can benefit from today's computer technology. We also realize that many small businesses don't have the necessary expertise to take full advantage of this technology.

That is where we come in.

If you don't use computers in your business, we can show you how:

* You can increase the productivity of your staff.

* You can increase the effectiveness of communication with your customers.

* You can use the Internet to enhance your current marketing.

* You can help make your company more competitive.

If you currently use computers in your business, we can help you to:

* Use your computers more effectively.

* Increase your system uptime, and decrease unplanned outages.

* Use the Internet to communicate with customers and prospects.

We are located in Tulsa, Oklahoma and serve the NE Oklahoma area.


Lawyer Marketing Services, Ltd. - Tulsa, OK
Full Service Marketing Firm - Marketing Your Firm With Excellence - Internet legal services marketing.


MoreLaw Suites - Tulsa, OK
MoreLaw Legal Suites and Virtual Offices provides real and virtual offices and state-of-the-art support services for lawyers and other legal service providers at two locations in Downtown Tulsa.

Reduce your overhead without sacrificing appearance, comfort and convenience at MoreLaw Suites.

Technology has changed the practice of law for solo and small firm practice lawyers. There was a time when an attorney had to have a physical office, a secretary, a law library, a copy machine, a fax machine and a phone system with multiple analog phone lines from AT&T attached to it. A MoreLaw Suites you do not need a copy machine, a fax machine, a phone system or multiple AT&T lines, a dedicated broadband Internet circuit or other expensive office equipment. You also do not need a receptionist or a legal secretary because MoreLaw Suites can provide all of the above at a fraction of what they would cost in a standalone office.

If you wish to do do, you can office out of your home and no one will ever know. MoreLaw Suites provides virtual office resources that provide an upscale place for your to meet with your clients and to get your mail. Reduce your office overhead costs and have a more attractive office in which to practice. Our receptionist will great your clients and have them have a seat in our tastefully decorated reception areas. Meet with your clients in attractive spacious conference rooms.

Lawyers, court reporters, process servers, expert witnesses and other legal service providers can keep their overhead costs low and still have professional fronts on their legal service businesses.

Appear to have an office in a law office or other professional location in your community and enjoy the economies of scale that are enjoyed by larger legal service provider organizations. Internet marketing, e-mail, voice communications, fax services, virtual legal secretarial services, etc.

Whatever you need to maximize your income while minimizing your costs.

Physical offices starting at $300 a month. Virtual offices starting at $175.00 a month.

MoreLaw also provides professional answering services using VOIP technology that makes state-of-the-art telephony available to solo and small practice lawyers at a very affordable price.

All services provided by MoreLaw Suites is month to month and there is not deposit or setup fees.


Allan Borenstein Photography - Denver, CO
Photographer specializing in law firms. My services include portraits for web sites, brochures, marketing, advertising and public relations. I also photograph events, parties, interior and exterior photos and provide forensic and evidence pictures. I am based in Denver, but travel for assignments.


MoreLaw Suites - Tulsa, OK

Beacon Building
Denver Building
MoreLaw Suites, located at 406 South Boulder and 624 South Denver in Downtown Tulsa provides cost effective office space to lawyers and non-lawyers who need office space near the center of Downtown Tulsa on a month-to-month basis. Office start at $300.00 a month.
MoreLaw Suite also rents virtual office resources for meetings and mail drop services. Virtual offices are $175.00 a month.
MoreLaw Suites offices include free marketing on MoreLaw.com.
The Beacon Building is located one block south of the Bankruptcy Court, two blocks from the Federal Courthouse and three blocks from the Tulsa County Courthouse.
The Denver Building is located one block south of the Tulsa County Court house.
TAG Legal Marketing Services - Oklahoma City, OK
Marketing and Advertising Agency - TAG Legal Marketing is a division of TAG Communications, a firm with a 20-year history of building awareness and creating a preference for the legal firms we represent. We offer every marketing and advertising service you might need along with an understanding of the standards that your communication must meet. Our fees are very reasonable: we never charge for phone calls or consultation, and are happy to provide free estimates on projects. We do not work on retainer and do not charge exclusivity fees. You simply pay for the work we do - and benefit from the results that follow. If you care to explore our specific services and capabilities, please visit us online at www.taglegalmarketing.com. A sampling of TV commercials can be found on our website under "TV and Video Production" using the password, Lawtv (case sensitive). Custom produced TV spots can also be created.


Corporate Survey.com - Tulsa, OK
Business Consultant, Marketing Consultant, Management Consultant, Sofware Consultant


Foster Web Marketing - Fairfax, VA
Tom Foster founded Foster Web Marketing with one specific goal in mind: he wanted to make marketing easier for attorneys, doctors, and business owners by building trust and giving them the tools they need to market themselves effectively.

We realize how difficult it can be to run a business. You've got people to manage, clients to think about, and an area of expertise to practice. Marketing is not easy and the Internet is always changing, so it can be incredibly challenging to stay on top of the best practices and implement them effectively. To make matters worse, there are countless "snake oil" marketers who will take advantage of anyone who doesn't know better (and unless you are a full-time marketer, it's hard to know better).

Through our articles, blog posts, FAQs, videos, books, and our live monthly webinars, we educate lawyers, doctors, and small business owners on the most current, effective marketing practices. We give you all of the tools to do it yourself, and you can see firsthand through our software's analytics integration that we deliver honest and effective solutions.

You and your marketing team can use this information to create a sustainable and powerful marketing strategy, or you may realize that you want us to handle it all for you. No matter which path you choose for your business, you can be confident that Foster Web Marketing will provide you with an ethical, honest, and powerful marketing plan.


PK Promotions, Inc. - Tulsa, OK
Marketing, Public Relations, Publicity, Special Events, Copywriting and Voicework


Del Ray Business Suites - Tulsa, OK
Business Suites and Virtual Offices - Located in the Del Ray Building one block south and west of the Tulsa County Courthouse, two blocks south of the Federal Court House and two blocks east of the State Office Building at 7th and Houston, the Del Ray Business Building and Del Ray Business Suites Executive Suites on the first floor of the building is the ideal location for your small business operation.

Rather office out of your home but not have someplace other than a coffee shop to meet your client's? The Del Ray provides virtual front office services including professional answering and receptionist service, marketing services and other small business support services for your company. Why hire someone full time to answer your phone when we can do it for you and a fraction of the cost.

Located in the southwest corner of Downtown Tulsa near the Double Tree Hotel and Tulsa Regional Hospital, the Del Ray is easy for you and your clients to get to off of the Broken Arrow Expressway via the Denver or Houston Exists and off of the I-244 or Highway 75 via the 7th Street exists. The Del Ray is connected to the Internet via a broadband circuit and the Del Ray Suites provides free wi-fi for your convenience.


Atmos Strategic Communications - Tulsa, OK
Atmos Strategic Communications is a full-service communications agency with an emphasis on brand messaging, public relations, marketing and events. Atmos provides communication services and resources to develop breakthroughs that will result in meaningful change for clients and prospects.

We are continually discovering new ways to present trends, events and news to the world. We challenge ourselves and our clients to pass traditional and conventional boundaries and bring an innovative, creative perspective to the table – an unbridled creativity.

We believe strategic planning is the foundation of any effective communications or brand architecture. Our methods integrate a combination of experience, research and value-added opportunities.


Attorneys Online, Inc. - Temecula, CA
As The Premiere Attorney Business Development Company, Attorneys Online™ Inc. prides itself on keeping its clients ahead of the marketing curve with creative and effective campaigns.


Monster.Ads - Tulsa, OK
Duel, Advertising, Marketing planning, E-mail marketing, Net marketing, Permission marketing


EtypingJobs.Com - 40100, NY
EtypingJobs.com is owned and operated by G. R. Marketing Int'l,a well reputed Canadian company. This is real home business, where you can earn a living by working from home. Please visit:(http://www.etypingjobs.com/default.asp?id=13)


McNair Realty - Tulsa, OK
Tulsa Real Estate Broker and Associates serving the Tulsa resident real estate marketing.


Spotlight Branding - NCV, 28


Put Your Law Firm in the Spotlight Web design, social media marketing, video marketing and more. We create the internet foundation that allows your law firm to grow rapidly.
Bullseye Database Marketing - Tulsa, OK
Bullseye Database Marketing was established in December of 1988 and is a premier implementer of database and direct marketing services. The Company applies its strategy and technology to the information contained in customer databases in order to develop and implement direct marketing programs for its clients. Recently, Bullseye launched new permission e-mail marketing services. Bullseye provides products and services that are in great demand, but are not easily duplicated. Bullseye's uniqueness lies in its proven total marketing solution approach. It analyzes customer data, develops marketing strategy, creates and implements measurably successful programs and evaluates customer response. The Company has developed highly effective analytical tools and marketing programs, especially for the financial services industry. By using Bullseye's services, the firm's clients find they can strengthen customer relationships, enhance retention and increase market share.


GoldSpring Design - Tulsa, OK
At GoldSpring, we will help you develop your brand. This may mean a new logo and branding development or a revision of old branding for an established firm. As a company's goals and directions change, it is important to keep the public image as represented by branding pertinent and up to date. Your logo, letterhead, and business cards are all part of your branding and a critical piece of your marketing arsenal. Every ad, brochure, postcard, website or flyer should be a functioning part of your company's marketing plan and must support and strengthen your brand. The effectiveness of these tools is determined by visual elements, message, and context all working together to strengthen your brand. GoldSpring can also work with you to develop a fully implementable marketing plan complete with timetable and steps to take to achieve your vision. GoldSpring will work with your tradeshow booth production company to design booths and displays that are in keeping with your brand identity. In addition, we develop packaging solutions and point of purchase displays.


Legal Marketing Leads - Carlsbad, CA

Legal Marketing Leads provides a powerful, turn-key solution for marketing your law firm, generating new clients and growing revenue. Contact us to see how we can help you grow your practice.


KM2A - Tulsa, OK
Founded in 2003, km2a is a Tulsa-based advertising and marketing services firm staffed by veterans with decades of experience.


Lester & Co. Productions - Tulsa, OK
Marketing and Advertising


Liberty Resources Group - Tulsa, OK
Advertising and Marketing Agency


Littlefield - Tulsa, OK
Marketing and Advertising


Sales Manager - Plantation, FL

OMG humbly began in 1990 with a simple product line and focus. Our roots were in Telephone On-Hold Messages— those messages you hear when you are placed on hold. Though still a large part of our company, as the marketing landscape shifted, our clients desired enhanced marketing options and we have succeeded in exceeding their expectations.
Fast forward nearly 30 years and OMG National is now one of the nation's leading marketing agencies for small and mid-sized companies. A full complement of services ranging from Audio to Video, Web to Print, Design to Programming, has uniquely positioned us to meet the ever-changing marketing needs of our client base.


- New York, NY
Sales Promotion, Sweepstakes, Marketing


Everest Legal Marketing - Fontana, CA


Attorney SEO & Lawyer Website Design


Stiegel & Associates - Broken Arrow, OK
Striegel is a full service strategic marketing agency that is dedicated to helping keep our clients' communications focused on success. We're constantly looking at things from new perspectives, giving it the full 360˚ approach. We're about helping companies envision great possibilities for their future, then creating the pathways to get them there. It's this full circle approach that drives us — and helps us deliver powerful results.


Scorpion - Valencia, CA
Legal Services Marketing


Econ One - Los Angeles, CA
Clear Visions of Complex Issues. It's not just a marketing line. It's our product. Econ One clients never have to decipher economic doublespeak.


JuryInsight, Inc. - Los Angeles, CA
Unlike traditional research firms, we use a marketing methodology to develop themes, messages, and arguments that compel juries. Jury Insight is proud to boast that every firm that has seen this unique methodology has made us their preferred Jury Research Strategists.


Great Legal Marketing, LLC - Fairfax, VA
Fairfax, Virginia personal injury attorney Ben Glass (www.BenGlassLaw.com) can show any attorney how to multiply earnings by dramatically increasing the number of high quality personal injury cases through effective, ethical and outside the box marketing.


R.W Lynch - San Ramon, CA
Legal Marketing - Since our foundation 34 years ago we have based the success of our Network on solid long-lasting partnerships with our Member Attorneys.


Jive - Lindon, UT
Hosted VoIP can do a lot more than streamline business communications. When used strategically, it can also create a great impact on your company's marketing strategy.


MoreLaw.com - Tulsa, OK

For more than 20 years, MoreLaw has collected and published civil and criminal litigation information from the state and federal courts nationwide. Publication of reports on MoreLaw is free and access to the information is free to the public.
MoreLaw has collected information on more than 120,000 trial lawyers who practice in the more than 3,000 counties across the United States. Basic listings in MoreLaw's free public access Lawyer Directory are free and access to the information is free.
MoreLaw also provides value added marketing services starting at as little as $10 a month or $20 per call.
Call me today if you want more clients for your practice.


tn - , US
zeezag offers cheap and quality web hosting, domain names and free web site services. Our affordable hosting makes us the best place to host your small business website or personal web site. We are your web host for everything from internet marketing tools, domain names, email addresses and powerful web hosting services.


FindLaw - Tulsa, OK

Super Lawyers - Legal Services Marketing for Eastern Oklahoma and Western Arkansas
MoreLaw.com - Tulsa, OK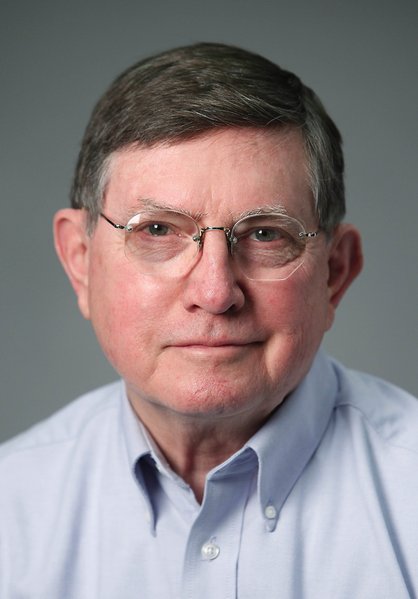 Kent Morlan
Editor & Publisher
Counselor:
MoreLaw collects and publishes civil and criminal litigation information from the state and federal courts. Morelaw also collects information about trial lawyers like you.
MoreLaw's reports and the information that MoreLaw has stored in its free public access Internet Lawyer Directory market you and your practice to the public free of charge.
MoreLaw has the ability to make the information that it has collected about you and your practice and reports that it has published and can publish in the future much more effective.
For as little $10 a month, MoreLaw will publish information about you and your practice in up to 10 cities (counties) in your market area.
MoreLaw will also publish reports about your litigation successes and link your name in the reports to your website or to information about you and your practice stored in MoreLaw Lawyer Directory.
To make advantage of great Internet marketing opportunity, go to Recent Listings and look yourself up and click "Click Here To Enhance Your Profile in the Directory" and fill out the forms. Simple.
MoreLaw can produce new clients for your practice.
Kent Morlan


MoreLaw.com, Inc. - Albuquerque, NM
Internet marketing for the legal services community. MoreLaw specializes in performance based marketing that costs nothing if it does not produce the intended result. If you need high visibility Internet marketing, MoreLaw is the answer.


MoreLaw.com, Inc. - Santa Fe, NM
Internet marketing for the legal services community. MoreLaw specializes in performance based marketing that costs nothing if it does not produce the intended result. If you need high visibility Internet marketing, MoreLaw is the answer.


MoreLaw.com, Inc. - Amarillo, TX
Internet marketing for the legal services community. MoreLaw specializes in performance based marketing that costs nothing if it does not produce the intended result. If you need high visibility Internet marketing, MoreLaw is the answer.


Beacon Services - Tulsa, OK

Beacon Services
If you need help doing something that you want done but don't have the time. Call us. We can do want you want done for a price you can afford.
Secretarial and Stenographic Services
Receptionist Services - Virtual or In Office - Temporary or Permanent
Computer Tech Support
Web Site Design
Internet Marketing
Personal Care
House Cleaning
Apartment and House Make Ready For Rental
Deep Office Cleaning
Handyman Services

Call Us Today For Help
918-960-5029
Beacon Services has been providing support to the Legal Community for 23 years and now we can help you do the things that you do not want to do. Call us today for the help that you need.


Lawyer Marketing Serices - Tulsa, OK
Our story at Lawyer Marketing began in 2009. We started our business helping lawyers because we saw a huge gap in effectively marketing for law firms. We noted that lawyers can't be treated like other businesses and that their specific marketing needs can't be reduced to just a simple marketing equation or a creative ad. We learned that marketing for lawyers must be done with extreme care and accuracy, personable relationships, and direct lines of communication.


MileMark Media, LLC - Tampa, FL
Legal Marketing > About Us Leadership MileMark Media (MMM) is a performance based Legal Marketing company where our success depends upon yours. We offer a custom tailored approach as there are no two firms with the same strategy. We listen to your needs, understand your goals, and create a unique solution that will give your firm the presence that it needs to gain a competitive edge.


Legal Ease Consulting, Inc. - Mount Siani, NY
Strategies for Marketing and Client Services


Resume Source - Tulsa, OK
Resume Writing - Curriculum Vitae Preparation Persuasive Cover Letters - Press Releases Business & Marketing Letters - Presentations


The Law Marketing Consultancy - Moorestown, NJ
Legal Services Marketing


Rex Public Relations - Tulsa, OK
Public relations and marketing consulting


- , NY
Get your loved ones their DREAM PHONE today.Its a CHRISTMAS BONANAZA SALE at Office Max Nigeria Limited.Send to us your inquiry today for Ipods(Video,Audio and Ipod Mixer),Phone brands ranging from different model of Nokia,Samsung,Sony Ericsson,Motorola,T-Mobile Sidekicks,Motorola,Palm Treo,BlackBerry,PDA Phones,Vertu Phones(Ascent & Signature).The list is endless.Buy any two of our product and you get one Apple 4 GB iPod Mini Blue M9436LL/A for FREE!!!!!! Here are recently Stocked brand of phones : BenQ PL51===$230 Chocolate from Verizon ===$200 Cingular/BlackBerry 8700c ===$200 HTC Universal 3G ===$200 Mobile ESPN - Samsung ACE===$250 Motorola Q ===$200 Motorola MOTORIZR===$240 Motorola A1010 PDA SmartPhone===$240 Nokia 8800===$160 Nokia E62===$150 Nokia E70===$120 Nokia N70===$110 Nokia N73===$140 Nokia N75===$170 Nokia N72===$130 Nokia N71===$120 Nokia N80===$180 Nokia N90===$150 Nokia N91===$170 Nokia N92===$200 Nokia N93===$230 Nokia N95===$300 Nokia 770===$210 Palm TX===$200 PalmOne LifeDrive ===$200 Palm Treo 700wx===$200 Palm Treo 700W===$160 RIM BlackBerry 7130c (Cingular)===$200 RIM BlackBerry 8703e===$200 Samsung SGH-D807 (Cingular)===$200 Samsung SGH-T609 (T-Mobile)===$200 Samsung SGH-D407 (Cingular)===$200 Sony Ericsson P990i ===$200 Sprint PPC-6700===$200 T-Mobile MDA (T-Mobile)===$170 Treo 700p EvDO ===$170 T- Mobile Sidekick III===$120 Vaio UX Micro PC===$180 Vertu Signature 2006===$300 Game Consoles Play station 1===$100 Play station 2===$120 Play station 3===$200(Blue Ray) XBox 360===$200 XBox Xtreme===$180 GARMIN 396===$150 Game boy latext edition===$150 Apple Ipods Apple 60 GB iPod Photo M9830LL/A===$150 Apple 60 GB iPod photo===$115 Apple 30 GB iPod Photo M9829LL/A===$110 Apple 4 GB iPod Mini Blue M9436LL/A===$80 Apple 2 GB iPod Nano===$80 Apple 4 GB iPod Nano===$100 Apple 30 GB iPod Video===$120 Apple 60 GB iPod Video===$200 Zune 60 GB Digital Media Player ===$180 Zune 30 GB Digital Media Player ===$150 For further inquiry and order placement contact: Marketing Manager : Rex Taylor http://www.officemaxng.com Registration No: FGN/093/55. omx_electronicpoint@hushmail.com omx_electronicpoint@mail2world.com 121/123 Swart street, 23401 Victoria Island, Lagos State, Nigeria +234-802-068-2487


Tulsa World Media Company - Tulsa, OK
Internet Marketing


Wingtip Communications, Inc. - Danville, CA
Specialists in law firm and mass tort marketing.


Chinowth & Cohen Realtors - Tulsa, OK

Whether you are Buying or Selling, I am ready to make a difference!


20+ Years Solid Business Experience
A Passion for Real Estate
Innovative Marketing Techniques
Proactive, Energetic, Customer Focused
Integrity and Communication
Commitment to Excellence

Valuable assets when it comes to your family's biggest investment !
Your Family's Dream Home, .
......It is my Business!
Full Time - Full Service
Exceeding Expectations!!


Xeal, Inc. - Tulsa, OK
Xeal is a creative technology and marketing group with a mission to drive results back to your company. Our unique system of production, publishing, and promotion provide a comprehensive series of solutions to help your business achieve substantial and measurable goals.


Prairie Production Company - Tulsa, OK
Specializing in printed marketing materials, package design, web design and image branding and logo design.


Arlene Johnson & Associates - Tulsa, OK
Marketing and Public Relations for Small to Medium Business


Ackerman McQueen - Tulsa, OK
Marketing Agency


The Rainmaker Institute - Gilbert, AZ
The largest law firm marketing company specializing in lead conversion for small and medium size law firms.


The Rain Maker Institute - Gilbert, AZ
The nation's largest law firm marketing company specializing in lead conversion for small to medium size law firms. Over 10,000 attorneys nationwide have benefited from learning and implementing the proven marketing and lead conversion strategies taught by The Rainmaker Institute, LLC.